Bradford vs Baker Just Got More Interesting!
March 2, 2015
Terry Vaughan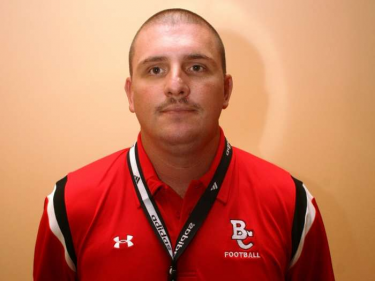 Campfires can become hot and intense. Then add gasoline. The end result: the blaze will change from something you could roast a marshmallow over to an inferno that could burn down the forest.
This pretty much sums up the state of the Bradford-Baker County football rivalry.
Overnight a dying ember morphed into a red hot and combustable source of heat.
The propellant is familiar to fans from both sides of the county border. His name is Bobby Johns.
Johns was a star player for the Wildcats back in the day and later propelled their football program to new heights as he returned to Baker County as Head Coach. He has been a big winner at every stop along his coaching journey at places like Blountstown, Bacon County, Georgia and more recently at Vernon. The Yellow Jackets went from a single win to District Champions and a deep playoff run in just a two year period.
Citing health and family concerns, Bobby just announced that he was leaving Vernon to pursue new opportunities. Word on the street has it that he is coming to Starke to join the coaching staff. Johns is very close with Bradford Head Coach Corey Green and I suspect the relationship tipped the scales in favor of Bobby's decision to uproot and drop anchor 4 hours east.
That ringing sound that is about to be embedded within the cranium of each Tornado football player? Clanging iron. You see, as accomplished as Johns has been as a football coach he has been even more successful as a Weightlifting Coach. Multiple State Championship rings on his hand bears this out. Strength training will permeate the new culture within the halls of BHS and the vibe should become contagious. Heck, don't be surprised if even the English teachers are ripped by this time next year.
What would happen if you squeeze a Wildcat and a Tornado into a blender? I'm not sure, but whatever you poured out would closely resemble the present Bradford High football staff. Corey Green played at Baker. Corey's father Danny is a legendary name in Wildcat lore. Quinton Jefferson is another Baker alum on the staff and Bobby's son Chaz is also on board.
If the Guinness Book of World Records were to chart the elevation of a raised eyebrow, no doubt the citizens of Baker County would have been eligible for a new listing after hearing the news. Around Macclenny, the revelation that Bobby Johns now wears scarlet and gray is akin to learning that Bear Bryant and Shug Jordan were once blood brothers. Never has a change in uniform caused such a stir since the Bambino traded red socks for pinstripes.
The Wildcats came up empty in this rivalry until recording their first victory over Bradford in 1980. Since that fateful game, Baker has held a firm grip on the series and have reeled off an impressive winning streak against the hated team from Starke.
May I suggest you save the date of 9/4/15. That is when the Cats and the Tornadoes are tentatively scheduled to clash again in Macclenny.
Will the trend of Wildcat victories continue that night? Who knows? But I do know that this rivalry just got a LOT more interesting.