New Lids for the Tornadoes in 2015!
June 16, 2015
Terry Vaughan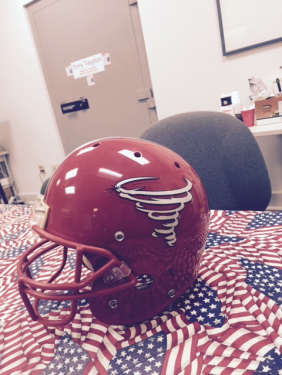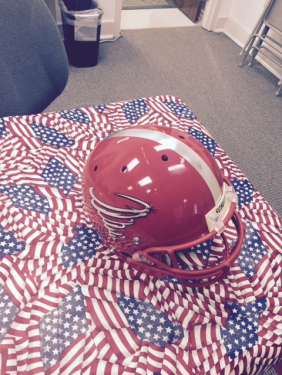 The Bradford High Tornado Football Team will have a new look in 2015. You saw it here first!
Pictured is the new helmet design that Coach Green has announced will be utilized. It is based on the logo designed by Lindley Adkins as part of the Positive Behavior Support (PBS) program launched last year by Principal Boyer along with Anthony McCallum and Beth Oody.
The Scarlet helmet will feature the classic silver/chrome Tornado swirl- complete with the distinctive starburst. A silver/chrome stripe will run down the crest.
Looks great!!!!
Bradford will open the 2015 season with the Kickoff Classic vs. Bishop Synder on August 21st and the regular season kicks off the following Friday (August 28) at Cedar Creek Christian.
You can follow Tornado football action during the regular season on Eagle Country 106.3, as I prepare to embark on my 30th year behind the mike and 31st season!