Keystone the Pipeline to Postseason
October 11, 2015
Terry Vaughan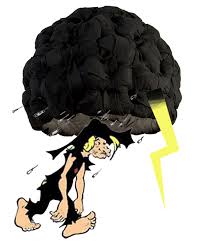 Politicians and environmentalists have long debated the merits of the Keystone Pipeline. If constructed, millions of barrels of crude oil would flow between Canada and Texas.
For the Bradford High Tornadoes, there is no argument regarding the construction project they face. Defeat Keystone Heights and a playoff berth is all but secured. Lose and the spigot will be shut off.
While they still were not a well oiled machine, Bradford showed a lot of resilience in a much needed road win at Fernandina last Friday. Keystone has enjoyed a remarkable bounce back season under veteran coach Chuck Dickinson. By about 10 o'clock Friday, one of these teams will feel like Jed Clampett and the other like Joe Btfsplk. Jed was a mountain man who stumbled onto a bubblin' crude. Joe was a mountain man in the Lil' Abner comic strips who had a perpetual rain cloud over his head.
This promises to be a gleeful homecoming week on the campus of Bradford High. Parades. Floats. Skits. Tornado Whirl. The 65 State Championship anniversary celebration. Lots of fun stuff.
Hopefully, the Tornado football team will find a way to enjoy the homecoming activities. But don't forget that the event that will culminate the festivities can provide a pipeline to a postseason prize.