A Homecoming to Remember
October 18, 2015
Terry Vaughan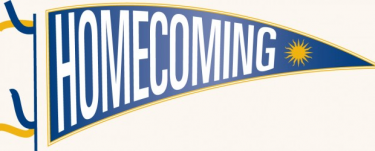 In my 30 years as Voice of Tornado football on WEAG, I have been a part of many Homecoming celebrations at Bradford High School. The Homecoming week that just concluded has to be among the best yet.
Perfect weather. There were fun theme days at school. Tornado Whirl was off the chain. King and Queens. The parade was outstanding. There were reunions galore, to include several gathering involving the 65 State Champs.
Let's see...what am I forgetting?
Oh yes-there was a matter of a little football game to wrap up the festive week.
Keystone Heights rolled into David Hurse Stadium with every intention of putting a stop to the week's good groove.With a 4 game winning streak in hand and a knack for finding ways to win in the rivalry-the Indians were perfectly OK with raining on the Tornado parade.
More than a Homecoming Queen was to be coronated. The winner would all but lock up a District runner-up spot and a playoff berth while the loser would end up on the outside looking in.
In the first half, Keystone hit paydirt on two long passes-one on third and 21 and the other on 4th and long. Here we go again! Another year in which the neighbors to the south follow a script in which they break scarlet and gray hearts.
But this year was different. Bradford scored a game tying TD late in the first half and never looked back. Their physical brand of attack had the Indians on the run-and the script was flipped. 28-14 BHS.
Following an off week, the Tornadoes now can march into Interlachen on Halloween Eve with a chance to place a real treat in their bag-a playoff berth. After a long 1-9 campaign in 2014, this would amount to a major accomplishment.
By the way, the official theme for Homecoming activites last week at BHS was "How Sweet It Is!" A fantastic Homecoming week may now be over, but Bradford can still embrace the theme in the final homestretch of the season.