Jeepers Creepers! The Future is Bright!
November 15, 2015
Terry Vaughan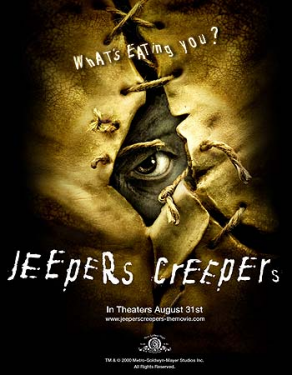 Finding Dunnellon was easy. Finding Richard Kennedy Stadium, not so much.
With my GPS system acting a bit temperamental, my travelling party opted to stop at the Mickey D's in town to ask for directions to the site of the night's playoff contest involving DHS and BHS. A couple of firemen standing near the soft drink fountain were willing targets.
Fresh with the intel from Dunnellon's finest, my Color Commentator Rick Cragg served as navigator.
The next 15 minutes took us down some dark and menancing backroads. Knarly branches from overhead trees appeared as fingers reaching ominously toward my pickup. Moonshadows cast a strange pattern on the asphalt ahead. The only life around us was bovine in nature. About the time we thought that those firemen were chuckling over a Big Mac for sending us down the wrong trail, we noticed the beacon of lights in the distance inviting us to continue.
Upon arrival at the field, we were informed that those very roads were the location of the opening scenes shot for the 2001 hit horror flick "Jeepers Creepers"
This gory classic set a box office record at the time for Labor Day weekend ticket sales. The story involved a winged creature known as "The Creeper" who emerged every 23 years to feast upon body parts for 23 days. Human eyeballs were a favorite snack. Yum.
When Bradford learned its playoff fate a few weeks back, some may have felt as if it had been cast as a victim in a horror movie script. After all, the Tornadoes had to traverse into the thick woods of Marion County, where newly minted #1 Dunnellon awaited their arrival. It was akin to receiving a private dinner invitation to join The Creeper. Cover your eye sockets. This could get messy.
Bravely, Bradford did not blink at the fate they had to face and in fact had Dunnellon on its heels in the early going. But it is hard to keep a good monster down. Slowly but surely, the beast regained its footing and won 35-6 despite a valliant fight put up by the Tornadoes.
Horror film producers realize that it is never wise to kill off a really scary monster in its first installment. This is why "Jeepers Creepers 3" is due to be released next year.
My calculations indicate that I have provided a radio call on over 1,300 Tornado touchdowns the past three decades. Senior receiver Bryce Jones recorded the last BHS trip to the end zone that Rick and I will describe.
While the playoff game last Friday was my final appearance in a press box, there remains a promising sequel to the 2015 Tornado football season. Coach Green and the staff have things pointed in a very positive direction. The box office buzz is good.
Next time you find yourselves inside the McDonalds in downtown Dunnellon, look for the two firemen near the coke machine. Tell them I said thanks for providing good directions.
And warn them that about this time next season there will likely be a re-make of the 2015 contest. Except this time the monster may just be wearing scarlet and gray.